Adobe Substance 3D Sampler 3.3.0 macOS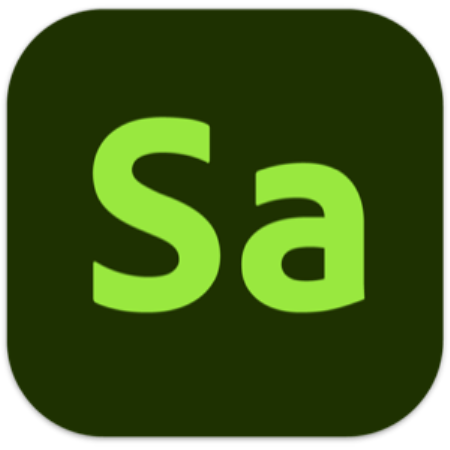 File size: 541.10 MB
Adobe Substance 3D Sampler is a next-generation tool dedicated to material authoring, exploration, and management.
Different technologies and creation methods (procedural-based, capture-based, AI-based and manual) help you manage entire material libraries and export them to other applications.
Create 3D material libraries – create collections of materials by combining and tweaking existing resources, or by building new materials from photos and high-res scans.
Craft a specific catalog of materials from real-world references, or simply expent until you find results you love in all cases, Substance 3D Sampler brings phenomenal speed and ease of use to your workflow.
The material enthusiast's toolbox
1-click generators
Synthetic material creation with phenomenal speed.
Select a base material, and apply one of Substance 3D Sampler's filters; within seconds, you've created a complex 3D material.
Use Alchemist's intuitive interface to modify to suit your personal preference.
Combine 3D materials
Take existing materials, and blend them together.Craft credible combinations of complex materials: tree bark with moss, for instance, or stone with pebbles; unlimited possibilities exist.
Define your blending criteria from options such as height, color, or custom masks to ensure utterly seamless blending.
Great results, achieved super-fast.
Transform 2D photos into 3D materials
Import a reference photo into Substance 3D Sampler. Transform it into a high-quality 3D material. The entire process takes seconds. Our machine-learning based delighter removes shadows and helps you get the best material from your captures.
Create material collections
Substance 3D Sampler's collection feature helps you build vast material libraries. Use moodboards to generate many variations of your materials.
Key Features:
Material blending
Combine two or more materials to create complex surfaces easily.
Automatic color variation
Extract colors and generate libraries of variations.
Conversion of single images to 3D materials
Create a material from a single photo
Multi-angle images to 3D materials
Dedicated scan-processing workflow.
Delighter
Remove shadows with machine learning algorithms.
Atlas Splatter
Scatter leaves, pebbles, and more, on your material.
.sbsar export
Export Substance materials compatible with every 3D application out there.
Embedded filters and generators
Add your own content, created in Substance Designer.
An Industry Standard
The Substance format works with every tool of your 3D creation workflow.
Our team develops and maintains integrations with all the major 3D apps. And the Substance format is an industry standard, readable and useable in every tool dedicated to 3D.
Ecosystem & Plug-ins– Integrate Substance in your Workflow
Import, tweak or export Substance files directly inside your favorite applications.
Whats news:
Supported Operation System
macOS 10.14 or later
Intel Core processor
HomePage:
https://anonymz.com/http://www.adobe.com/products/substance3d-sampler.html
DOWNLOAD
(Buy premium account for maximum speed and resuming ability)