The Grand Tour: The Life and Music of George Jones (Audiobook)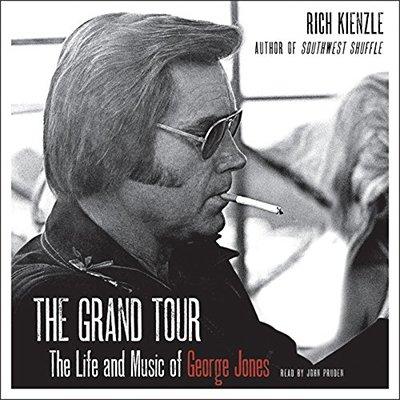 English | 2016 |
In the vein of the classic Johnny Cash: The Life, this groundbreaking work explores the wild life and extraordinary musical career of "the definitive country singer of the last half century" (New York Times), who influenced, among others, Bob Dylan, Buck Owens, Emmylou Harris, John Fogerty, George Strait, Alan Jackson, and Garth Brooks.
In a masterful biography laden with new revelations, veteran country music journalist/historian Rich Kienzle offers a definitive, full-bodied portrait of legendary country singer George Jones and the music that remains his legacy. Kienzle meticulously sifted through archival material, government records, and recollections by colleagues and admirers, interviewing many involved in Jones' life and career. The result: an evocative portrait of this enormously gifted, tragically tormented icon called "the Keith Richards of country".
Kienzle chronicles Jones' impoverished East Texas childhood as the youngest son of a deeply religious mother and an alcoholic, often-abusive father. He examines his three troubled marriages, including his union with superstar Tammy Wynette, and looks unsparingly at Jones' demons. Alcohol and later cocaine nearly killed him until fourth wife Nancy helped him learn to love himself. Kienzle also details Jones' remarkable musical journey from singing in violent Texas honky-tonks to Grand Ole Opry star, hitmaker, and master vocalist whose raw, emotionally powerful delivery remains the gold standard for country singers.
The George Jones of this heartfelt biography lived hard before finding contentment until he died at 81 – a story filled with whiskey, women, and drugs but always the saving grace of music.
DOWNLOAD
(Buy premium account for maximum speed and resuming ability)