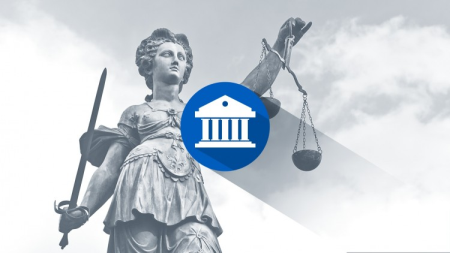 h264, yuv420p, 1280×720 |ENGLISH, aac, 44100 Hz, 2 channels | 5h 30 mn | 1.08 GB
Created by: Shaveen Bandaranayake
A unique and fast track summary of the complete First Year in Law, targeting all LL.
B syllabuses! What you'll learn
Get a complete overview of the 4 essential subjects in the First Year of a Law Degree
Understand the legal principles of Contract Law, Criminal Law, Constitutional Law and the English Legal System
Develop the necessary skills to identify key points of Law and create you own Spider Graphs
Get essential recap and preparation for an LL.B examination
Requirements
A basic understanding of legal principles
Description
Learn the Law: A 5 Hour Fast Track Masterclass Summary!
Hi, My name is Shaveen Bandaranayake and I am your instructor for this Masterclass course in First Year Law!
Who is this course for?
The simplified approach of this Masterclass means that, whether you are an LL.B student who's just begun your degree, a student who's about to sit for your very first examination or someone who wants to get a head-start in learning the Law – this is a great resource.
This course is an essential guide to get a bird's eye overview of the 4 mandatory subjects of all First Year LL.B syllabuses.
What do I get with this course?
5.5 Hours of High Quality Video Lectures to guide you and provide you with a bird's eye overview of each individual subject
200+ Pages of Case Summaries, outline over 150+ essential cases
Spider Graphs to help you get understand each topic easily
The four courses compiled and covered in this course are:
The English Legal System
Constitutional Law
Criminal Law
Contract Law
This course is a great supplement for LL.B students who have just begun their degrees, in order to understand the subject matter ahead of their degree. It is also a great way to recap your material prior to your examinations.
This Masterclass incorporates the complete set of tools which I developed and utilized to successfully complete my LL.B degree.
Thank you for your interest in this Masterclass
Looking forward to seeing you in the course!
Who this course is for:
First Year Law Students
Anyone interested in learning the Law
DOWNLOAD
(Buy premium account for maximum speed and resuming ability)